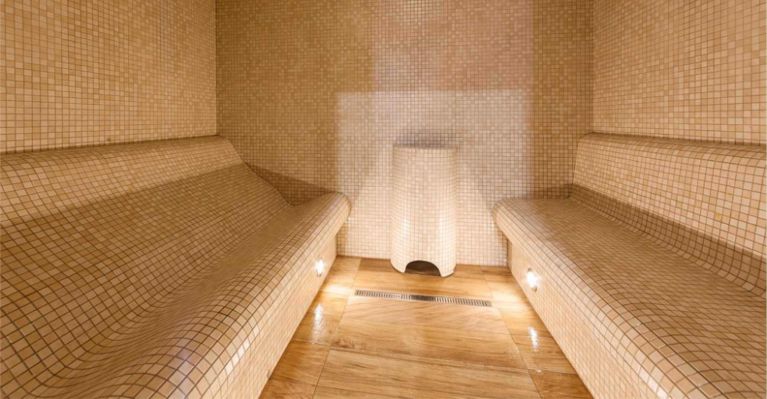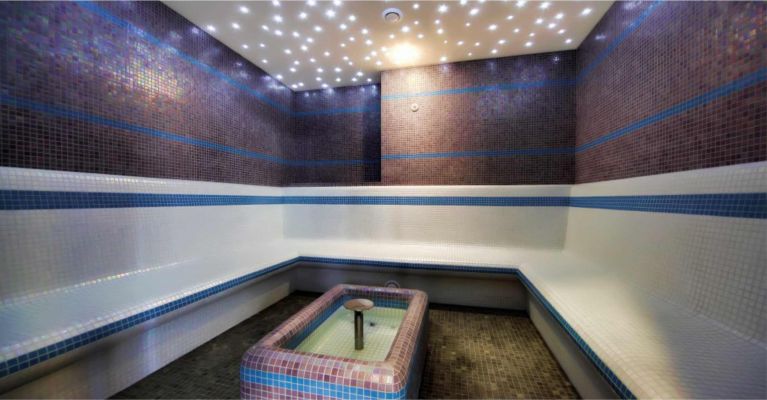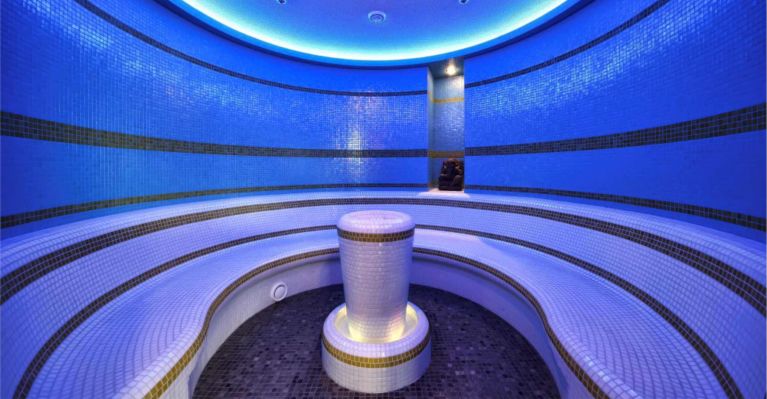 Classic Ceramic Bath
Fell in love with a ceramic mosaic in your favourite wellness center or last vacation in oriental style? Make yourself happy and consider a private version of it.
It doesn't matter whether you experience muscle tension, joint pain, whether you suffer from frequent viral infections, respiratory difficulties, skin problems or mental exhaustion. Steam bath is the perfect solution to all of these.
Taking this type of bath is definitely not limited by steam therapy itself. You can choose from several types of relaxation methods – Turkish Hammam, Aromatherapy, Salt bath or Tepidarium.
Unique features
Independently regulated steam vents – automatically saturate the steam bath with the necessary amount of steam evenly that everyone can enjoy the bath with the same quality.
Multi aroma system for steam bath– choose from several types of aroma (eucalyptus, pine, citrus, and many more…) and dispense them by pressing one button successively or all at once.
"Starry sky" lights – stylishly distributed optical fibers can be placed on the ceiling or walls. Visually, they can remind the night sky, specific constellations, geometric pattern or abstract scenes. Available in white or RGB colors.
Fast installation and delivery – arches, benches and other parts are custom-made from lightweight, precise profiles "PROFIPREF" – We can deliver either individual parts as a jigsaw puzzle or provide full installation service as a turn-key-project, including mosaic paneling or other type of tiling.
Therapy
Turkish Hammam
---
A classic steam bath will give you strength and new energy.
The temperature is between 40 °C and 55 °C with a relative humidity of 80 -100%.
Aroma steam bath
---
A steam bath with aromatherapy. Be charmed by the fragrance.
The temperature varies between 55 - 65 °C
Salt bath
---
A unique procedure using sea salt.
Temperature is around 45 °C with a relative humidity of about 100%.
Tepidarium - Caldarium
---
A unique version of the steam bath, working on the principle of heat.
The temperature is at 38 °C and humidity is ranging from 27 to 50%.